CASE SEARCH
Sandusky County Probate Court has worked diligently to simplify the process for searching for probate cases. The Court has retained cases in several different media formats. Over time the types of media have evolved into the present day digital era. The different types of media that probate case files are stored on are:
Microfilm
Microfiche
Microcards
Physical Case File
Case Management System (CMS)
In 1993 the Court implemented a new CMS and a new numbering system for our case files. The CMS is called Henschen and all of the case files have an eight digit numbering system.
INSTRUCTIONS FOR SEARCHING IN HENSCHEN (CMS)
You can search for case records by the name, case number or file date.
Under "what do you want to search for" – select the method in which you would like to search.
Under "which case type(s) do you want to search" – you can check the box next to the type of case type you are searching.
Select the number of matches you want displayed.
Enter the Captcha puzzle.
Select begin search.
All of the records relating to that search will appear. When you see the search results you will have the option to click on the case file or docket. The "case" will give you a summary of what took place. Within the "docket" there is an Icon Legend at the top to help guide you to the docket entries and images. You have the ability to print the summary of the case, the docket or the scanned images by selecting the print icon.
For case files from 1993 to the present, you will find scanned images. The Court continues to work on back scanning our images. In order to view scanned images prior to 2014 feel free to search our CMS and check back often for updates.
In order to search for case files for years 1993 to current OR by eight digit case numbers, in which the first four numbers start with 1993, located in our CMS SEARCH HERE.
INSTRUCTIONS FOR SEARCHING CASES NOT LOCATED IN THE CMS
Sandusky County Probate Court was able to scan probate records from 1920 – 1939 in a format that is able to be viewed online.
Select the tab that says Case Files. The index is a tool you can use, if you are searching by name or case type, the case index is located at the top under the "Pages" column.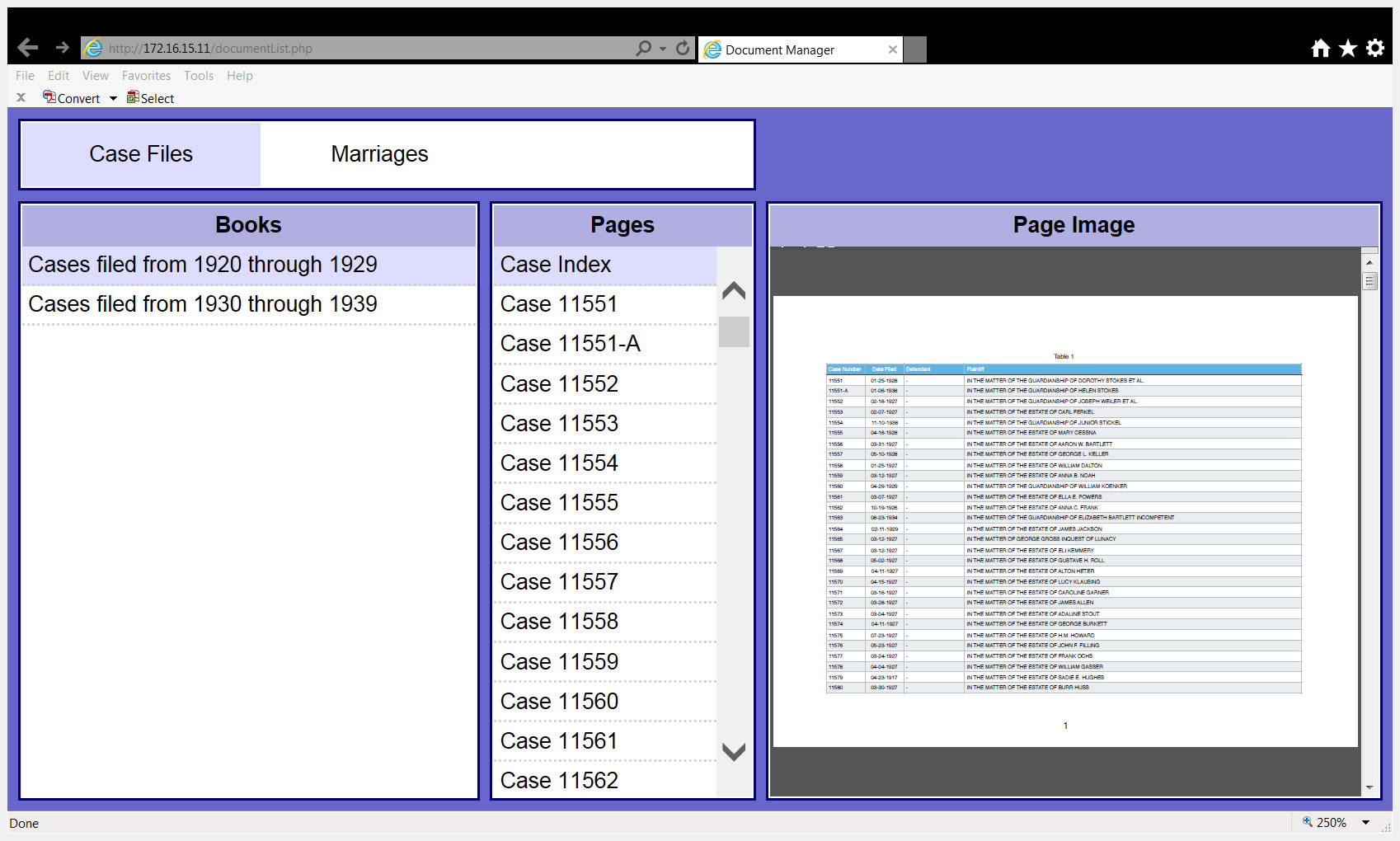 If you know the case number you are looking for, just click directly on the case number and the images will appear.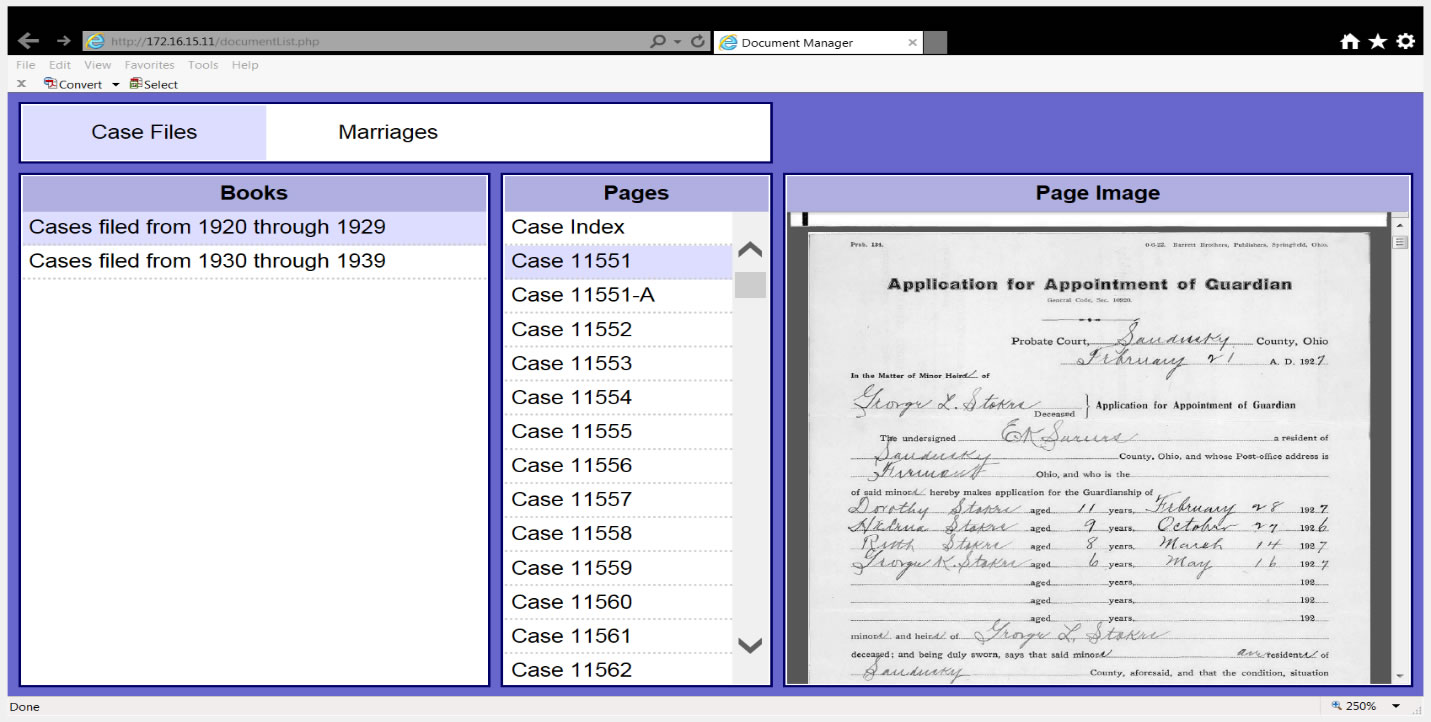 In order to do a case file search for cases from years 1920 to 1929 which include case numbers 11551 – 12549 OR cases from years 1930 to 1939 which include case numbers 12550 – 16521 SEARCH HERE.
To search for cases that don't fall into one of the groups listed above; please contact Sandusky County Probate Court by email at probateinfo@co.sandusky.oh.us or call the Court at 419-334-6211.